Central Oklahoma
BIKE MONTH
Bike Month was established in May 1956. Bike Month celebrates the many benefits of bicycling for fun, fitness, and transportation. 
An Event for the Whole Family
The Association of Central Oklahoma Governments (ACOG) is hosting BikeFest on May 7 from Noon – 3 p.m. at Wheeler Ferris Wheel in Oklahoma City.
Kickoff Bike Month by attending this FREE festival! Visit with local bike organizations and bike shops, enjoy food trucks, live music and learn more about bicycling for fun, fitness, and transportation!
Bike to Work Week | May 15-21
Bike to Work Week is designed to encourage people to use their bikes as a means of transportation
Bike to School | May 3
Bike to School Day encourages children to safely ride their bike to school.
Bike to Place of Worship
Bike to Place of Worship encourages riders & families to ride their bike(s) to their place of Worship May 21.
BICYCLE & PEDESTRIAN SAFETY
Stay Safe While Riding Your Bike
Watch for Me OK is a public awareness campaign from ACOG and the Oklahoma Highway Safety Office (OHSO).
Watch for Me OK seeks to educate the public on the rules of the road and aims to keep our residents safe while traveling. The goal of this campaign is to reduce the total number of pedestrian and bicycle crashes and fatalities in Central Oklahoma.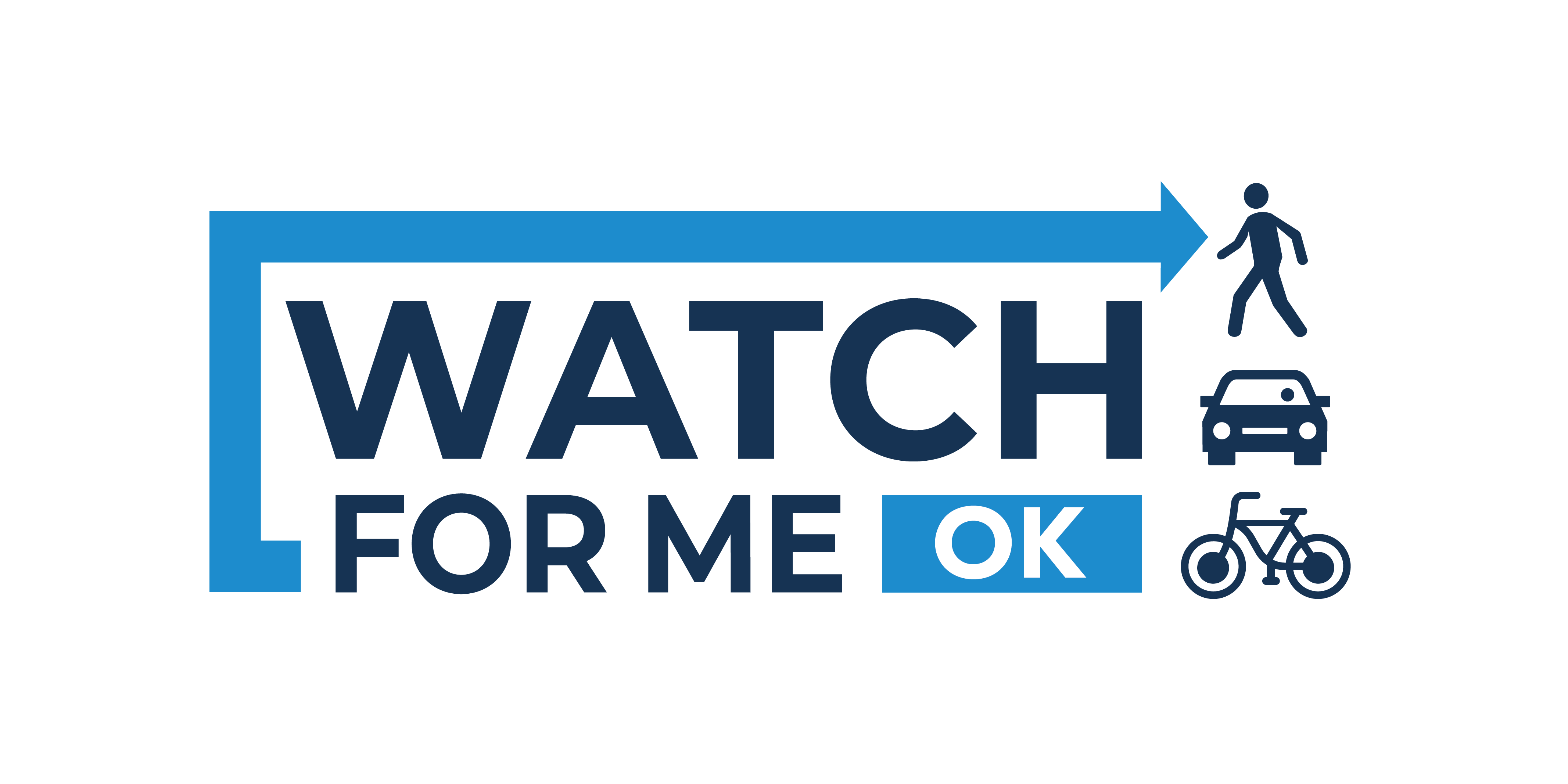 ACTIVE TRANSPORTATION RESOURCES
CENTRAL OKLAHOMA ACTIVE TRANSPORTATION INITIATIVES
Bicycle & Pedestrian Resource Center
ACOG has compiled a collection of bicycle and pedestrian related maps, documents, and other resources which may be useful to city planners, engineers, advocates, and area residents.
Regional Bicycle Network Map
The existing bike facilities map features existing regional bicycle network including shared use paths, existing bike lanes and existing signed shared roadways.
Educational Resources
ACOG works to educate the public on the benefits of active transportation for the region. This includes a resource guide for residents and planners, bicycle friendly guidance for businesses, and the Bicycle Commuting 101 webinar series.
why we love to ride a bike

Better Balance
Cycling provides many health benefits, including better balance. Riding a bike helps you gain balance and spatial awareness, and stabilizing the bike can strengthen your arms, core and legs.

Strength Building
Riding a bike for a least 30 minutes a day will build up your cardiovascular and muscular endurance. 


Environmentally Friendly
Bicycle commuting contributes to a clean environment in several ways. For starters, bicycling reduces transportation emissions and traffic congestion as well as the need for petroleum.

Boost Your Self-Esteem
New research shows that excercise and cycling in particular can help boost your self confidence.

Heart & Soul
Studies from Purdue University have shown regular cycling can cut your risk of heart disease by 50%.